Tutorial Bundle 2009 Pt2
Price:

1.00

USD Preview

Instant Download from

pmtuts

,

digital version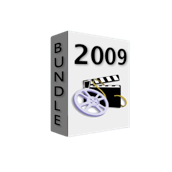 - PT2009Bndl2.zip - Platform: Indy
File Data:
Contact Seller:
pmtuts
,
Member since 06/25/2012
URL:
Tweet this
Embed:
Widgets for your homepage
Description:
(
ID 181405818
)
All Pixelmator video tutorial podcasts from 2009 in one bundle.
Make your collection of Pixelmator tutorial podcasts from 2009 complete by buying the wholes set of for a reduced price. The total bundle gets offered in three separate parts for easier downloading. Each part is about 930MB.
Votes:
More Files From This User
Related Files